IMR Materials Testing Technical Blog
February 2, 2020
|
|
BLOG
We're celebrating "National Engineers Week", and the tremendous contributions our engineers make to our customers understanding of their materials characterization challenges, by featuring some important members of our engineering team.
Phillip Swartzentruber, PhD is a Failure Analyst and the Chemistry Department Supervisor at IMR's lab in Louisville, KY. We recently talked about what drew him into engineering in the first place, how he applies his knowledge to his role at IMR, and what advice he'd have for someone thinking about going into the field.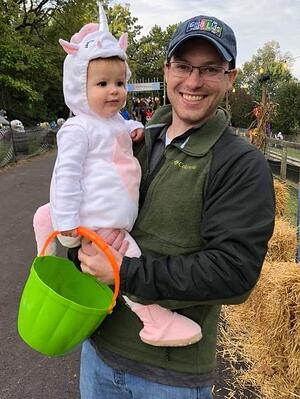 What got you interested in engineering?
"I was always good in math throughout school, so engineering seemed to be a natural choice for being able to utilize those skills in a career. When I went to the University of Kentucky, I was initially enrolled in the Mine Engineering program. It didn't take long for me to decide working underground was not going to be enjoyable, so I switched to Materials Engineering because of a presentation that was made during orientation. If you recall, when I graduated in 2009, the economy was taking a big hit. I decided to continue my education to learn more and make myself more marketable, so I got a PhD."
What do you like the best about your role at IMR?
"Every day is different. One of the things that got me interested in materials science was the variety of applications, and the diverse characteristics needed for each of them. Every time there's a problem with a customer's materials, it's a learning experience for me. I can apply what I know and identify their problem, and quite often, the solution."
What advice to you have for young people who are thinking about a career in engineering?
"If you can find someone who is in the field, ask them a lot of questions, but even better- see if you can shadow them for a day. Do your research, people will tell you what they think you should go into, but look beyond the basic engineering disciplines like chemistry, mechanical, electrical. There are many specialty areas that are in high demand, so check them out. In my experience, most people who go into materials science started in another engineering field, but got interested when they found out what an interesting field it is."
To talk with one of IMR's world-class engineers, scientists or lab technicians, call (888) 464-8422 or contact us here.