Metallurgical Corrosion Evaluation Services
METALLURGICAL ANALYSIS AND MICROSTRUCTURAL INSPECTION OF CORROSIVE EFFECTS
Metallurgical Corrosion Evaluation Services are performed by IMR's experienced metallurgists, starting with an initial visual inspection to determine what further equipment-aided examinations are necessary. If needed, an optical or scanning electron microscope is utilized to reveal the extent of corrosion and its nature..
Metal components fail as a result of the environmental conditions to which they are exposed to as well as the mechanical stresses that they experience. Often a combination of both environmental conditions and stress will cause failure. Metal components need to be designed to withstand the environment and stresses that they will be subjected to.
Manufacturers and their suppliers require verification of materials to be used in production of components exposed to corrosive environments. IMR's corrosion testing lab provides a complete array of metallurgical techniques to accurately detect material properties and characteristics. 
If you're interested in exploring IMR's corrosion testing capabilities, click here to request a quote, or click on the button below.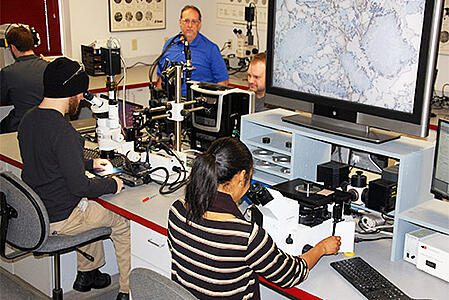 RELATED CORROSION TESTING METHODS
Dezincification Australian Std
Electrochemical Corrosion Testing
Environmental Stress Cracking (ESC)
Evaluation of Duplex Stainless Steels
Formicary (Ant's Nest) Corrosion
Galvanic Corrosion of Medical Implants
General and Pitting Corrosion Testing
Heat & Fluid Aging
Laboratory Immersion Corrosion Testing
Mercurous Nitrate Testing
Moist Ammonia Vapor Testing
Passivation Testing of Medical Components
Potentiodynamic Corrosion
Susceptibility to Stress CorrosionTesting of Copper Alloys
Sensitization Testing
Slow Strain Rate Testing
Stress-Corrosion of Titanium Alloys
Susceptibility to Stress Corrosion Cracking (SCC)
U-Bend Stress Corrosion Sample Preparation
AS 2345
ASTM A 262
ASTM B154
ASTM B858
ASTM F3044
ASTM F945
ASTM G30
ASTM G31
ASTM G36
ASTM G38
ASTM G46
ASTM G47
ASTM G48
ASTM G123
ASTM G129
ISO 6509-1
ISO 12614-2
Click here for a complete list of accreditations and certifications for all IMR Test Labs locations.