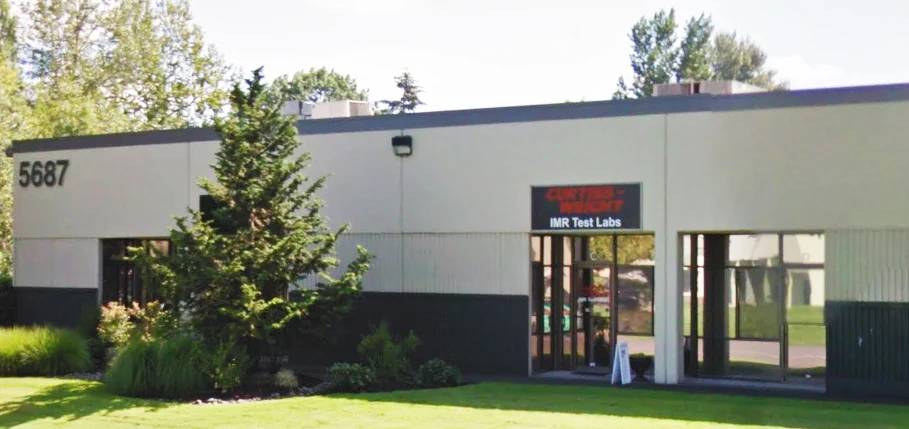 IMR Test Labs in Portland, OR is an accredited materials testing laboratory offering analytical services to manufacturers supplying the Aerospace, Automotive, Medical Device, Energy, Oil & Gas, Nuclear Power, and other advanced technology markets.
We are designed to handle a large volume of repetitive work so you get a competitive price as well as an accurate report, quickly. We strive to run an efficient lab so that your samples move quickly and easily through our departments. We offer routine chemical analysis, metallurgical evaluation, and mechanical testing on a wide range of alloys.
You don't have time to wait for results. You need accurate answers, fast and that's what we provide in a high-quality report format.
Click here for test request forms that can be faxed, emailed or included when you ship your samples for testing. Be sure to mark if a quote or rush is needed.
Contact us today for a quote or more information, or learn more about our services below. We look forward to working with you!
Alpha Case
Carburization
Case Depth
Certified Weld Inspection
Decarburization
Determination of Volume Fraction by Point Count
Effective Case Depth
Grain Size
Heat Treat Analysis
Inclusion Rating
Intergranular Attack
Jominy Hardenability
Machining Evaluations
Microstructure
Particle Analysis
Plating & Coating Analysis
Plating Thickness
Porosity
ASTM A262 Practice B & C
ASTM A923 Practice A & C
ASTM G48 Method A
POINTS OF CONTACT FOR IMR- PORTLAND