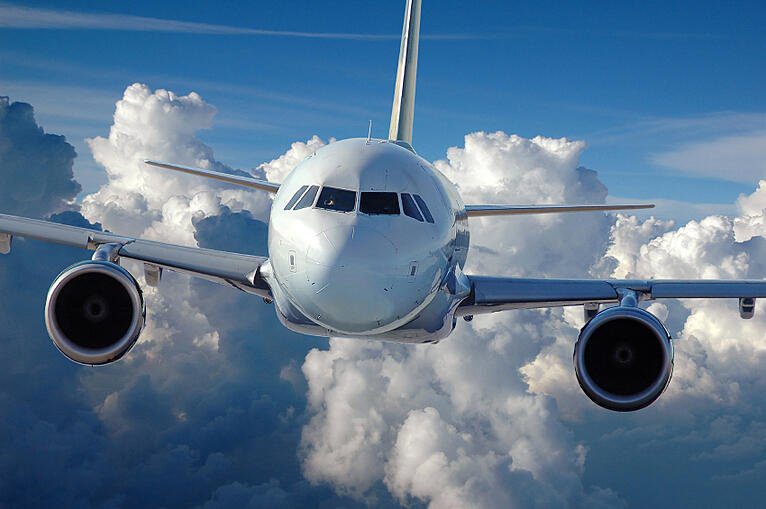 Aerospace materials require the highest level of reliability of just about any industry. The risk associated with the failure of key components is beyond measure. Verifying raw materials, analyzing failures, and thoroughly testing new products are critical to maintaining a strong safety record.
Aerospace engineers are constantly striving to increase strength while lessening weight in structural materials, engines, and systems.  IMR's team of metallurgists, chemists, mechanical engineers lab, and support personnel are working with the world's biggest and most innovative aerospace OEMs and Tier 1 suppliers from late-stage Research & Development to final production. Our aerospace materials testing services are efficient, state of the art, and reliable.  
IMR TEST LABS AEROSPACE MATERIALS TESTING
-Benefits of Using IMR Test Labs
Reliability - proven track record of reliable test results for all analysis services
Accuracy - attention to every detail on all testing services performed
Expertise - testing experts highly trained and educated, with years of experience
To learn more about our capabilities, check out our resources below, or request a quote today!
As a Nadcap approved laboratory, IMR maintains a strict quality system with tight control of all aspects of aerospace testing:
sample tracking

data management

calibration

test methodology
AEROSPACE MATERIALS TESTING
-Procedures
IMR provides analytical services designed to support quality control efforts, as well as the materials and product engineering efforts of many suppliers. These include:
AEROSPACE MATERIALS TESTING
-Composites
Composites produce lightweight and durable components of airplanes and other vehicles, including fuselage, wings, doors, nacelles, tail structures, and more.  
Manufacturers must quality test composites, from design to the final product, to ensure they remain free of damage and compliant with industry standards.  
Composite testing analyzes the composite's structure to make sure that it has properly cured, as air bubbles or improper layering can cause cracks and catastrophic failures, which can damage reputation and brand, and potentially harm equipment, personnel, and passengers. 
Areal Weight Testing 
Determining a composite's areal wight helps manufacturers find its material suitability for a specific application. 
Bend Testing 
Assesses composites for ductility, strength, fracture resistance, and fracture strength when bent at different angles. 
Compressive Properties via Multiple Specifications 
Compressive property testing analyzes the capacity of a material or structure to withstand loads that may crush, compact, or squeeze a material or part. 
Constituent Content by Volume or Mass (Resin, Fiber, and Void) 
Results from a constituent content test confirm a composite's fatigue resistance, susceptibility to moisture and penetration, and ability to withstand exposure to extreme environments, temperatures and other conditions. 
Dynamic Mechanical Analysis (DMA) 
DMA testing characterizes a material's properties, such as stiffness, as a function of temperature, time, frequency, stress, or atmosphere.  
Fatigue Testing 
Fatigue testing uses cyclic loading to predict the life of parts under repeated loads, are performed at multiple stages of fabrication from R&D to finished parts, and provide an accurate accounting of the material properties at each stage which ultimately prevents catastrophic part failure and costly recalls. 
Filled-Hole Tension/Compression Testing 
This process stimulates damage that might result from impacts or fabrication/design defects, which determines it's toughness and how it handles strain in a damaged state. 
Flexural Properties
Measuring the maximum amount of tensile stress a beam, rod, or other part will withstand before failure will provide the flexural strength rating of that material or part. 
In-Plane Shear Response 
This testing method calculates the shear modulus and shear strength of the material, which determines the strength and stiffness values of a composite material under shearing force as opposed to tension or compressive force.  
Open Hole Tension/Compression 
Similar to filled-hole testing, this process involves applying specific loads on an artificially damaged test material to determine the material's ability to carry an applied load. 
Peel Properties 
Accurately measuring peel strength helps designers assess whether a material can withstand physical, chemical, or microbial damage.  
Resin Penetration Testing 
Resin penetration measures flow levels during the curing process at varying temperatures or pressures to compare different resins and determine optimal curing conditions. 
Pin Bearing Strength 
This test relies on open and close-hole tension/compression testing to determine the effectiveness and bearing strength of a pin or bolt, should an unexpected hole form in the material.
Shear Properties 
This test applies a lateral shear force to the test sample until failure, to determine a material's shear strength, and is commonly used to test adhesive efficacy. 
Tensile Properties (-100F to 660F) 
Tensile properties of materials are determined by applying stretching forces to the test sample and monitoring its effectiveness and behavior under these forces.  
Alloys, metals, composites for exterior and interiors of airframes, rocket propulsion and spacecraft structures, coatings. 
Simple mechanical testing on metals, alloys, and composites can be turned around in 3-5 days. Contact IMR Test Labs for more detailed turnaround time estimates.
Nadcap (National Aerospace and Defense Contractors Accreditation Program) is a rigorous accreditation program for aerospace engineering, defense, and related industries. 
Being able to replicate an airplane or spacecraft's operating environment will allow testing on the extreme conditions aerospace materials are subjected to.
AEROSPACE MATERIALS TESTING ANALYTICAL SERVICES