Customized Onsite Testing Lab Solutions
In Your Facility
If you require rapid turnaround for your materials testing reports to keep your production and delivery timelines on track, IMR has a solution.
Our solution is perfect if you need rapid turnaround time for results, and nimble testing protocols for any of the following:
Chemical Analysis
Metallurgical Evaluation
Mechanical Testing
Coating Evaluation
Corrosion Testing
IMR can provide a lab tailored to your needs, staffed with experienced IMR technicians, in or near your facility. 
BENEFITS OF AN IMR CUSTOM ONSITE LAB
Rapid Turnaround- Testing and analysis can occur during your production cycles, enabling your manufacturing process to gather data on your materials characteristics.
Right Sized– IMR provides a custom-tailored solution based on our Testing Needs Evaluation Process™. This collaborative approach creates a strategy with economies of scale and the ability to respond rapidly to changing needs.
Reduce Delivery Costs/ Delays- with an IMR Onsite Lab Solution, there's no need to pay overnight delivery or same-day courier charges to send and receive your samples.
Low Risk- With IMR's 20+ years of materials testing and analytical services experience, we provide accurate, timely results relied upon by OEM's and vendors around the world.
OEM Specifications- IMR calibrates all testing equipment to meet our customer's specifications.
Trained Lab Technicians- IMR staffs our onsite labs with fully trained and experienced personnel that specialize in your required testing and evaluation methods.
Global Backup- Our 3 North American labs and 2 Asian labs are available to address special needs.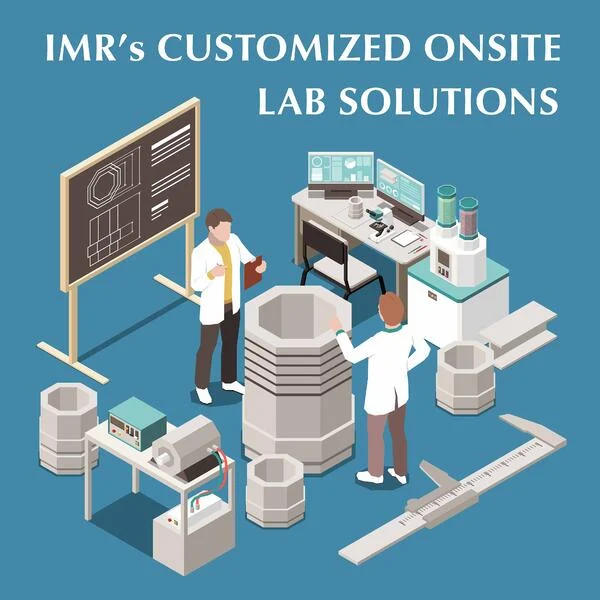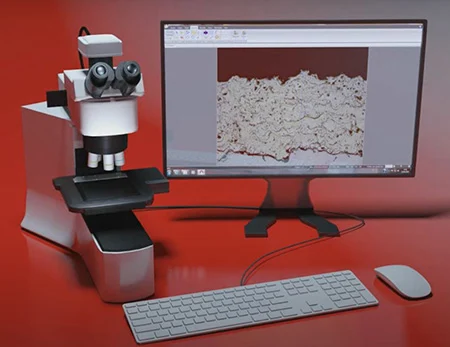 To find out more about Customized Onsite Lab Solutions, call us or click below.