Download IMR's Failure Testing & Analysis
Case Study eBook
CASE STUDY GUIDE FOR FAILURE TESTING AND ANALYSIS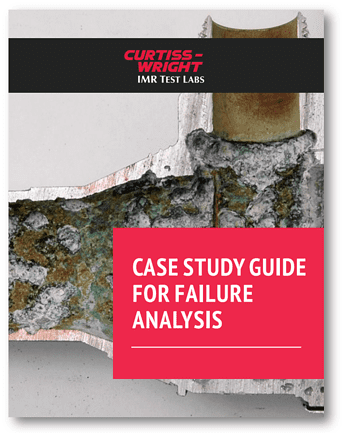 One of the main goals in determining the root cause of product failures is to prevent future recurrences. The problems are not always obvious, so having an open mind during the analytical process helps testing professionals utilize a multi-disciplinary approach.
We've put together a comprehensive offer to guide you through Failure Analysis start to finish, including:
An overview of failure analysis
Case studies that showcase how the IMR team has provided failure analysis in different situations
Failure analysis  and capabilities with IMR Test Labs
And much more...
Fill out the form to the right to learn more!