MICROSTRUCTURAL ANALYSIS SERVICES FOR EXAMINATION OF METALS AND ALLOYS
The microstructural analysis services for metals and alloys determines many physical properties of the material, such as strength, toughness, ductility, corrosion susceptibility and wear resistance. These properties in turn determine the application of these materials in manufacturing designs.
Analysis of a material's microstructure provides data to determine if the material has been processed correctly. These analytical methods offer information on a product's reliability and, in the case of product failure, provides baseline criteria for root cause analysis.
When performing microstructural analysis services, there are several observational categories that help identify a metal or alloys composition and thermomechanical history. Among these are:
Grain size/orientation
Phase analysis
Constituent identification
Inclusions
Porosity
Also evaluated are the effects of processing on the material, such as heat treatment, diffusion processes, machining effects, casting imperfections, and weld verifications.
Metallography is frequently used to determine material type, grade or grain size, and to provide certifications for new material or mixed batches, microstructure analysis and failure analysis.
Microstructural analysis services are valuable analytical tools for the aerospace, automotive and construction materials industry. The results of a thorough examination help predict environmental behavior, reactions to mechanical processes and appropriate final product applications.
Click here to request a quote, or click on the button below for more information on IMR's microstructural examination capabilities.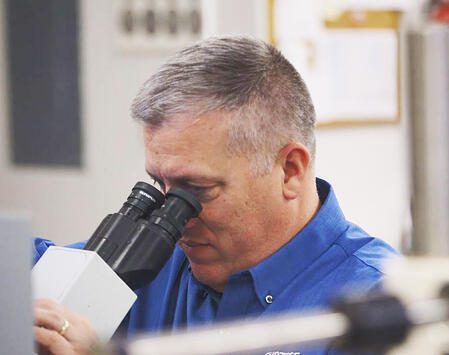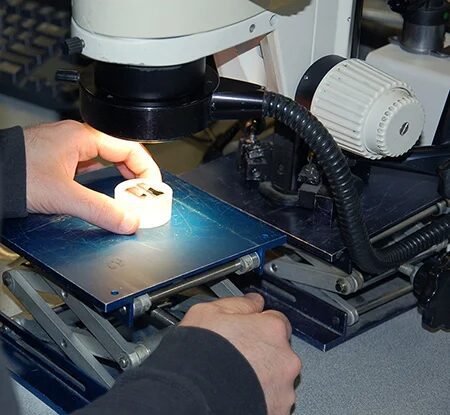 RELATED MICROSTRUCTURE EVALUATION METHODS
Alpha Case
Case Depth
Carburization
Decarburization
Effective Case Depth
Grain Size
Inclusion Content/Rating
Intergranular Attack
Intergranular Oxidation
Light Microscopy - Macro, Micro & SEM Photography
Macroetching
Microetching
Orientation in Microstructure
Porosity of Metals, Ceramics & Composites
Prior Austenitic Grain Boundary Determination
SEM Analysis
Surface Evaluation (Dubpernell Active Site Test ASTM B456 Appx 4)
Surface Topography
Welding Evaluation
Click here for a complete list of accreditations and certifications for all IMR Test Labs locations.