Compression Testing Services
COMPRESSION TESTING DETERMINES THE COMPRESSIVE PROPERTIES OF PLASTIC- POLYMER MATERIALS
Compressive testing of plastic and polymer materials is commonly performed to determine a materials ability to withstand compressive loads.
Compression testing is able to determine the material's behavior or response under crushing loads and to measure the plastic flow behavior and ductile fracture limits of a material. Compression tests are important to measure the compressive fracture properties of brittle materials or low-ductility materials. Compression tests are also used to determine the modulus of elasticity, proportional limit, compressive yield point, compressive yield strength, and compressive strength. These properties are important to determine if the material is suited for specific applications or if it will fail under specific stresses.
IMR's mechanical testing group offers a wide range of testing to evaluate nonmetallic materials, such as polymers, plastics and composites, as well as finished products.  From routine tensile testing to multi-stage fatigue programs, we are equipped to provide the answers you need.
Want to know more? Request a quote here, or click below to ask us questions.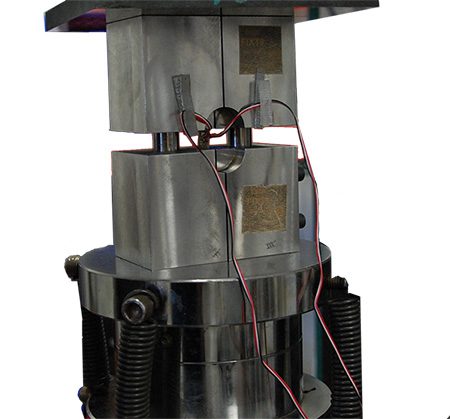 POLYMER CHARACTERIZATION METHODS
COMPRESSIVE TESTING STANDARDS
ISO 844 Compressive Strength of Rigid Cellular Plastics
ASTM D695 Compression Testing for Rigid Plastics
ASTM D1621 Compression Testing of Expanded Plastics and Foams
ASTM D6108 Compressive Properties of Plastic Lumber and Shapes
Click here for a complete list of accreditations and certifications for all IMR Test Labs locations.