Coatings Testing and Evaluation Services
COATINGS TESTING OF THERMAL, PLASMA, AND HVOF SPRAY APPLICATIONS
IMR's Coatings Testing Labs are the world's preeminent Thermal Spray Coatings labs. Located in the NY and Singapore locations, we perform routine and advanced coating metallography examinations on thermal spray, plasma spray and diffusion coatings. We support R&D efforts, provide overflow testing, perform failure analyses and production control testing for most of the major aerospace OEMs.
Our Singapore laboratory is the only non-US GE Central Coatings Lab and serves GE suppliers throughout Asia and Europe.  The US laboratory is the only independent lab in the world with Pratt & Whitney Code 7i approval for coatings evaluation and also holds AJ Code approval for a number of GE coatings.
The aerospace industry relies on thermal spray coatings to ensure durability of parts that will be subjected to wear, high heat, corrosion and other harsh in-service conditions. Proper composition and application of thermal spray coatings is critical to safety and reliability in planes, helicopters and other aerospace applications.
For more information on IMR's Coating Testing Lab, email us. To request a quote, click on the button below.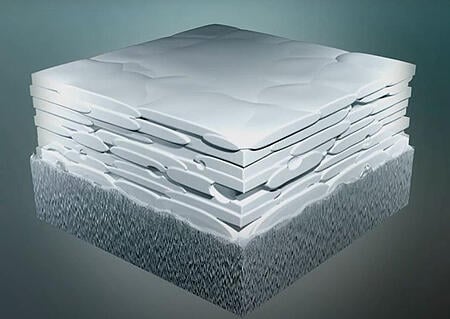 Coatings testing of orthopedic and dental implant devices often involve evaluation of porous coatings or structures that are designed to promote bone infiltration. Test samples are subjected to shear loads parallel to the surface plane in order to evaluate their strength and fatigue life properties.
Data from these tests can be used to satisfy regulatory requirements, as well as comparing/evaluating coating types and suppliers.
IMR Test Labs – Singapore is now approved by GE Aviation as a Central Coatings Laboratory (CCL). Suppliers who have been approved to add the following coating types and class to their current GT193 may send their round robin samples to IMR Singapore (see the list of coatings below for specifics). More coatings will be added to this list in the future as they get approved by GE Aviation.
Check our GE Central Coatings Lab current accredition for an updated list of coatings.
As a result of our demonstrated high level of expertise with these coatings, IMR Test Labs' Ithaca location is the first independent lab ever to be awarded Code 7i approval by Pratt & Whitney. This unique approval allows coatings vendors to send their qualification samples to IMR for review.
We offer a Aerospace Coatings and Metallography course that Pratt & Whitney requires for their coatings suppliers in order to evaluate their PWA coatings.
GE COATINGS TESTED BY CCL
F50TF11 CL A (B50TF56 CL A, B50TF57 CL A)
F50TF87 CL A (B50TF195 CL A, A50TF239 CL A)
F50TF23 CL A (B50TF64 CL A)
F50TF117 CL A (B50TF56 CL A, B50TF92 CL A)
F50TF10 CL-A
F50TF10 CL-B
F50TF83 CL-A
F50TF92 CL-A
F50TF92 CL-B
F50TF134 CL-A
F50TF13 CL-A/B50TF72 CL-A
F50TF15 CLA
F50TF18 CLB
F50TF22 CLA
F50TF25 CLA
F50TF45 CLB
F50TF50 CLB
F50TF69 CLB
F50TF71 CLA & CLC
F50TF75 CLB
F50TF102 CLA
F50TF18A
F50TF22B
Click here for a complete list of accreditations and certifications for all IMR Test Labs locations.