FAILURE CAUSE ANALYSIS OF RAW MATERIALS AND FINISHED PRODUCTS
Our failure analysis services include the evaluation of metals, polymers and composites, welds, coatings, finished products and more. IMR's failure analysis experts have performed thousands of failure investigations, and have experience with a wide range of failure modes, materials and industries.
IMR's Metallurgical Engineering staff will provide insight into the contributing factors of the failure to prevent future recurrence. In addition to our state-of-the-art microscopy and prep labs, IMR utilizes a multi-disciplinary approach with a full chemistry lab, polymer testing, and well equipped mechanical and fatigue labs. This eliminates the need for costly and time-consuming outsourcing, getting you results on a much faster timeline.
LITIGATION FAILURE ANALYSIS
Litigation and insurance claims need support from competent materials testing experts to reach the appropriate conclusions. Our labs in Ithaca, NY and Louisville, KY provide litigation support to clients in a wide range of industries. Clients rely on IMR to provide the following professional services:
Trial Expert Witness Testimony
Technical Disposition
Legal Consultation
Test Witness Services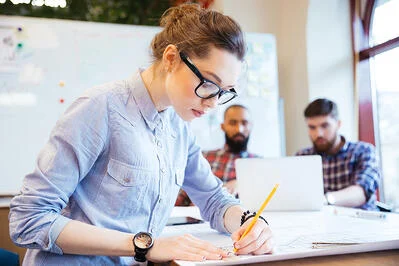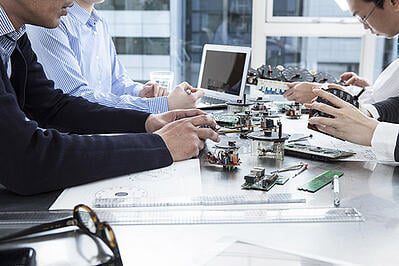 IMR's MULTI-DISCIPLINARY APPROACH
IMR has a reputation for comprehensive and unbiased perspective on complex material failures. Our staff includes licensed Professional Engineers (P.E.'s), and other experienced analysts with the necessary education and industry experience to provide confident technical support. We also have experts in a wide range of disciplines including corrosion, fractography and non-metallics.
If you are a consumer and would like to hire an expert witness or need technical disposition, we recommend having your lawyer contact us.  This way we can be sure to perform the specific testing required to meet the needs of your case.
FAILURE ANALYSIS TESTING PROCESSES
Reviewing the steps that occurred before the failure
Simulating the conditions under which the failure occurred Collecting samples for chemical analysis
Investigating why some components, if any, remain intact
Determining the root causes behind the failure
Recommending steps to avoid future recurrence
In some circumstances, it aids the failure analysis process to inspect the site where the failures took place. Analyzing failures often involves multi-disciplinary processes. These can include the following:
FAILURE ANALYSIS TESTING SERVICES
IMR Test Labs offers a comprehensive array of failure analysis services for non-metallic materials, including the following:
Fractography services, which are particularly useful for determining causes of fractures in plastic components and other non-metallic material surfaces
Investigative chemistry, including adhesive identification, coating contamination, contaminant identification, paint identification, and surface contamination. These are useful for analyzing paint adhesion failures and determining the presence of contaminants in paints and plastics.
Physical testing for benchmarking plastic part materials and determining distribution of fibers in fiber-reinforced plastics, among others.
Residual analysis, such as FTIR, scanning electron microscopy and energy dispersive X-ray analysis (there is a close relationship between investigative chemistry and residual analysis) for contaminant identification.
Thermal analysis for measuring properties such as melting point, crystallization temperature, filler content and mechanical properties as a function of temperature
Litigation failure analysis, involving trial expert witness testimony, technical disposition, legal consultation, and test witness services
The above services are available for a wide range of materials and parts, including electrical components, fabrics, medical tools and devices, plated parts, plastics, and printed circuit boards.
Failure Analysis
Failure Mechanism
Root Cause
Applied Stresses
Fracture Origin
Trace Contaminants
XRD Analysis
Identification of Unknown Powders
Analysis of Corrosion Products
Phase Identification
Crystal Structure
Reverse Engineering
Competitive Analysis
Material Confirmation
Material Characterization
Additive Analysis to Trace Level
Bond Strength
Chemical Exposure Testing
Coefficient of Friction
Compression Set
Compressive Properties (-40°F to 660°F)
Density & Specific Gravity
DSC Analysis: Melting Point Glass Transition % Crystallinity
Dynamic Mechanical Analyzer (DMA) Testing
Extractables
Fatigue Testing (ambient temperature)
Flammability
Flexural Properties (-40°F to 660°F)
FTIR Analysis
Hardness (Rockwell, Durometer, Barcol)
Heat Aging
Impact Strength
Lap Shear Testing
Material Identification
Melt Flow Rate/Index
SEM/EDS Analysis: Fillers
Tensile Properties (-40°F to 660°F)
TGA Analysis: Polymer Glass and Ash Content
TMA: Glass Transition, Coefficient of Thermal Expansion, Heat Deflection
Viscosity
POLYMER/COMPOSITE FAILURE ANALYSIS SERVICES
Failure analysis of non-metallic materials is necessary to prevent the future recurrence of failures in non-metallic materials. There are different kinds of non-metallic failure analysis techniques. The use of these techniques ultimately depends on the type of non-metallic material to be analyzed and tested.
Request a quote to know more about our non-metallic failure analysis services.
To download our Failure Analysis Guide, click here.
Paints & Coatings
Coating Shear Fatigue
Coating Thickness
Dime Scrape
Flexibility
Impact Resistance
Material Identification (Base Polymer)
Material Properties of Liquid Paints and Coatings
MIL-STD-801 Section 504 Testing (Contamination by Fluids)
Pencil Hardness
Solvent Resistance
Specular Gloss (20° and 60°)
Stain Resistance
Trace Analysis
Polymer Additives
Plasticizers
Leachable Compounds
Extractable Compounds
Semi-Volatile Compounds
Contaminants
Corrodents