Composite Layup Evaluation Services
LAYUP EVALUATION OF FIBER REINFORCED COMPOSITES
IMR's composites analysis lab utilizes advanced sectioning techniques and digital microscopy to evaluate the layup of composites after curing.  Features such as spacing, density of fiber, voiding, and separation can be imaged on large form samples.  Digital images allow for numerous micrographs to be stitched together into one mosaic image showing overall layup quality.
Proper layup and curing of composites can strongly influence physical properties such as strength, toughness, hardness, high/low temperature characteristics, or wear resistance. Evaluating these properties helps determine the if the layip meets the needs of the application.
ANALYSIS METHODS
Optical Microscopy
Digital Microscopy
SEM/EDX (Scanning Electron Microscopy / Energy Dispersive Analysis)
Image Analysis
IMR performs a large variety of physical, mechanical, and chemical testing methods to help manufacturers in the aerospace, transportation, and medical device industries verify material properties.
For more information on our composite analysis capabilities, click here to request a quote, or click the button below.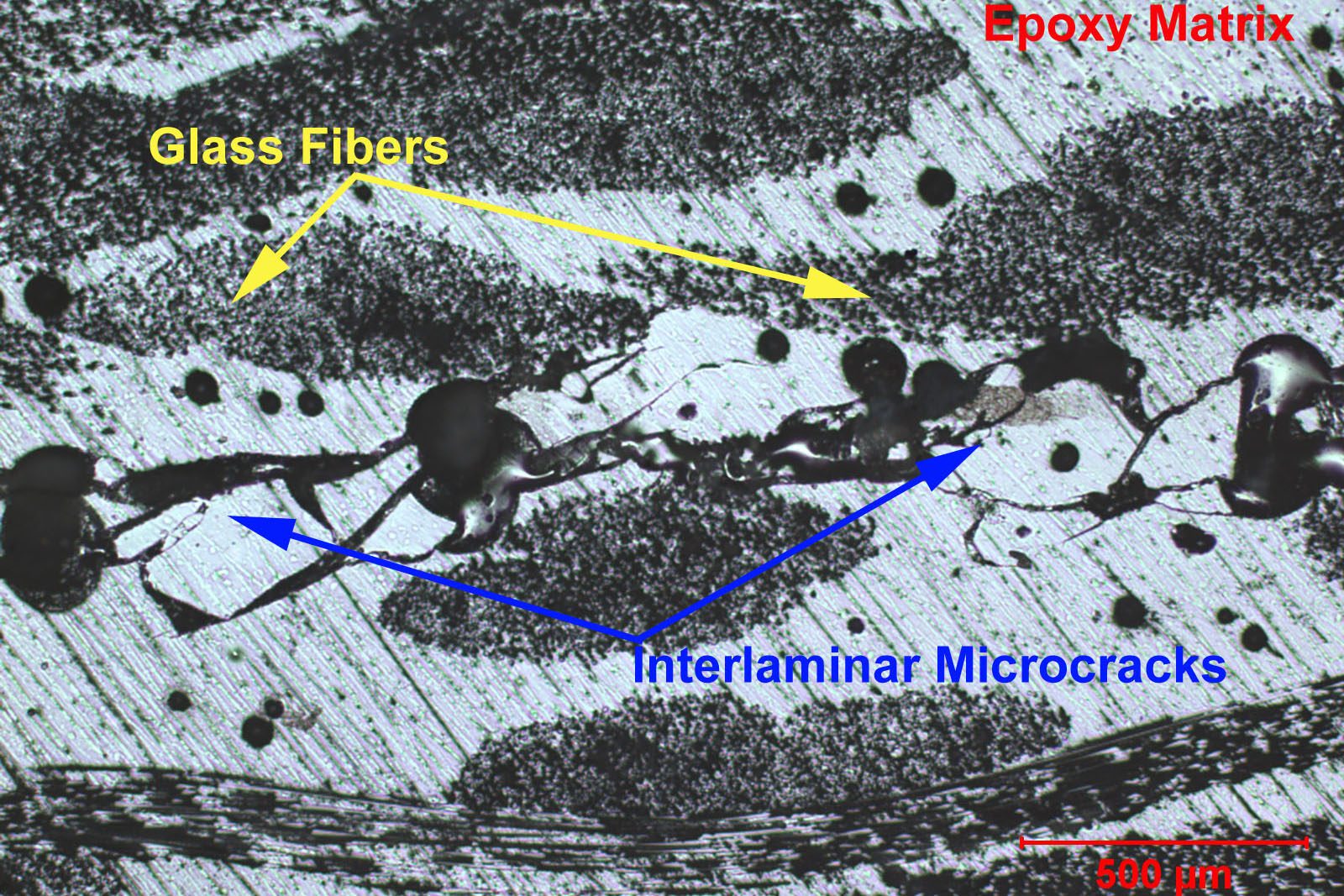 POLYMER CHARACTERIZATION SERVICES
Click here for a complete list of accreditations and certifications for all IMR Test Labs locations.