POLYMER TESTING OF PHYSICAL PROPERTIES
POLYMER TESTING SERVICES TO IDENTIFY PERFORMANCE CHARACTERISTICS
Polymer testing using physical test methods ensures the viability of your nonmetallic materials under a variety of stresses. Our polymer-composite testing lab performs re-life testing and material certification before you start laying up your parts or as receiving inspections as you enter mass production. You can request single tests, or any of the following as part of a re-life certification:
Resin flow
Gel time
Tack & drape
Adhesive weight
Fiber areal weight
Constituent content among many others
Physical tests evaluate the characteristics of individual materials, including plastics, polymers, tapes, adhesives, films, papers, fabrics, magnet wire coatings, and resins. Our clear, concise reports provide expert analysis.
IMR is A2LA, Nadcap, Gulfstream, Sikorsky, and Pratt approved for these testing methods. For more information on IMR's physical testing capabilities, click on the images below, or request a quote.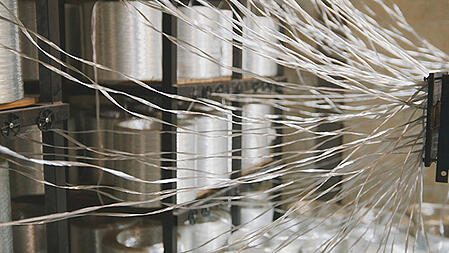 Pre-preg testing is designed to examine the pre-impregnated properties of the fabrics and tapes, such as the resin flow properties, the fiber areal weight, tack, and drape, etc.
Sealants need to retain flexibility under a wide range of environmental conditions, such as temperature, physical stresses and exposure to active fluids.
Taber abrasion on coatings determines the wear properties of the coating for when it goes into service.
The software assembles the images so the various surface layers of the microstructure can be selectively viewed.
IMR utilizes advanced sectioning techniques and digital microscopy to evaluate the layup of composites after curing.
Hardness testing quantifies the durometer or pencil hardness on nonmetallic materials and coatings, which can be extremely important when the material is in operation.