IMR Materials Testing Technical Blog
December 20, 2021
|
|
BLOG
The aviation industry drives a large segment of the U.S. and global economy. From it's humble beginnings at Kitty Hawk, NC, U.S. passenger and cargo carriers employ 750,000 people worldwide and help drive more than 10 million American jobs1.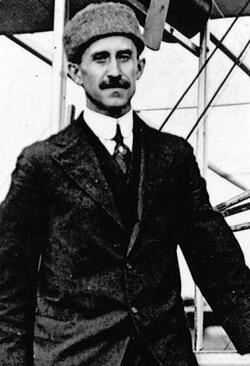 The National Aviation Day (August 19) is a United States national observation that celebrates the development of aviation. The holiday was established in 1939 by Franklin Delano Roosevelt, who issued a presidential proclamation which designated the anniversary of Orville Wright's birthday to be National Aviation Day (Mr. Wright, born in 1871, was still alive when the proclamation was first issued, and would live another nine years)2.
In 1929, Curtiss-Wright was formed by the merger of companies founded by Glenn Curtiss, the father of naval aviation, and the Wright brothers, renowned for history's first flight. These technological pioneers ushered in the era of aviation and their trailblazing spirit made history. Curtiss-Wright has changed dramatically over the past eight decades, and continues to transform itself to be at the forefront of the markets that we serve.
IMR Test Labs became the Analytical Services division of Curtiss-Wright Surface Technologies in 2011.  Our 5 international labs test and analyze thousands of aeronautical and aerospace materials and coating samples every year, specializing in metallurgical, chemical and physical testing.  We are proud to be a part of the legacy began by the Wright Brothers.1. Airlines.org 2. Wikipedia