IMR Materials Testing Technical Blog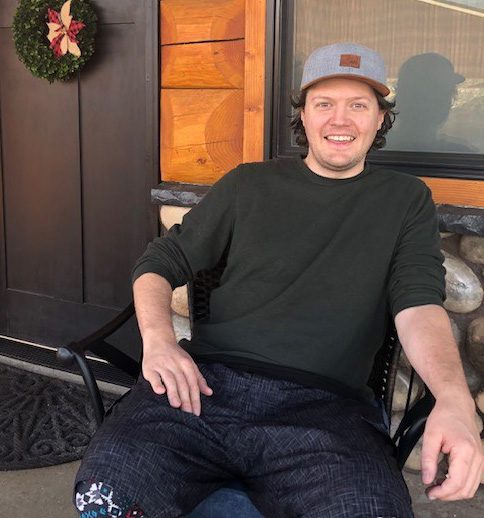 Alex Fish- IMR Portland
IMR Test Labs relies on the knowledge, skill, and experience of our engineers and lab personnel to deliver world-class materials testing services. To celebrate National Engineers Week, we're featuring several engineering team members. Today, we're getting to know Alex Fish, Metallurgy and Chemistry Manager for the IMR Portland lab.
A graduate of the Colorado School of Mines, Alex has been with IMR since 2010. Starting out studying chemistry, Alex was drawn to study materials science because of the opportunity to apply his education to solving real-world problems.
What got you interested in an engineering career?
Alex did well in math and science classes growing up, so engineering seemed like a good fit. He found the practice (in relation to materials testing) allows him to influence a manufacturers production decisions to improve on the end user's experience with the customer's product. "I like to be able to know that what I'm doing has a meaningful benefit. Seeing the impact of engineering decisions in a fairly short time window is incredible and fulfilling".
What do you enjoy about your engineering role at IMR?
As manager of 2 busy departments, Alex is never bored. "There is always something to do that brings me a strong sense of accomplishment". Alex believes in fostering a positive, collaborative environment that promotes process improvement and new ways of solving problems. "The culture of teamwork is fantastic, and I'm often able take what is already there and make adjustments to make what we do better, more consistent, easier or faster". For example, Alex and his team utilized a database importing process to improve the accuracy of reports, while reducing turn-around time.
What advice would you share with someone thinking about a career in engineering?
Applying his education and training to the functions of a materials testing lab, Alex has learned that rather than trying to remember all the technical information he's learned, it's more effective focusing on learning the processes and how to solve problems. "Once you get into the working environment, there will be a wealth of information resources available. Knowing how to apply those resources is an important key to success". Materials science has very diverse applications, and being able to be apply a variety of approaches and strategies is key to solving problems.
Favorite Movie featuring lots of engineering:
"Iron Man- really great seeing all that manufacturing technology at work!"