Acid Digestion | Constituent Content
Analysis Lab
ACID DIGESTION AND CONSTITUENT CONTENT ANALYSIS OF COMPOSITE MATERIALS
IMR utilizes acid digestion, solvent wash, and burn-off testing methods to analyze composites made from two or more constituent materials with significantly different physical or chemical properties that, when combined, produce a material with characteristics different from the individual components. This includes determining whether the fiber and resin content meet specifications or whether there are excessive voids present after curing.
To discover more about IMR's chemical analysis capabilities, click here to request a quote, or click on the button below.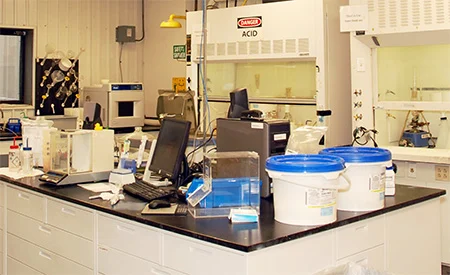 COMPOSITE ANALYSIS SERVICES
Click here for a complete list of accreditations and certifications for all IMR Test Labs locations.