IMR Materials Testing Technical Blog
Additive Manufacturing Materials and Component Testing Services
IMR's Additive Manufacturing testing lab has expanded capabilities in powdered metal characterization, and laser-sintered metal testing & analysis to help manufacturers quickly and accurately make important evaluations for their products design, development and production phases.
For example, IMR provides comprehensive powder analysis to fully characterize the starting powder via test methods such as chemical analysis (ICP-AES, ICP-MS), percent crystallinity testing, particle size testing (Microtrac) and morphology analysis (XRD, SEM and optical). Additionally, we offer density testing to determine how compact the sample has become after bonding, and compression testing to determine how much force a sample can handle. A full list of analytical services offered by IMR for Additive Manufacturing is listed below. Or if you're ready for a quote, click the button below.
---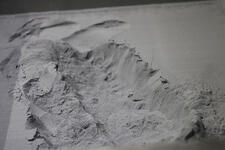 Many additive manufacturing (AM) challenges are being overcome through the use of materials testing and analysis. This starts with the need for well characterized raw materials such as powders, pastes, and wires. SLS powders especially needs ongoing testing due to the need to reuse unsintered powder without affecting the end product.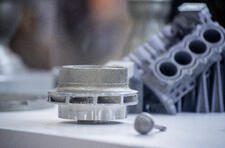 Additive manufactured component quality requires the analysis of a wide array of properties, based not only on the end use of the part, but also the AM process being used to produce them. With the push towards lighter, more durable products created with AM technology, supply chains need to ensure that their products meet or exceed physical characteristic specifications.
---
ADDITIVE MANUFACTURING VIDEO
IMR Test Labs has extensive experience in providing world-class materials testing and analyses. This video highlights the main (and specialized) areas of materials testing involved in materials characterization of additive manufacturing powders, wires and finished products.
---
MATERIALS CHARACTERIZATION TESTING LAB METHODS
POROSITY
Created when small pockets of air get formed in the body of the part or component being printed. It can be in the form of a process-induced porosity, or a gas-induced porosity. This can lead to cracks and fatigue due to a reduction in the density of the part.
DENSITY
This measurement is in a direct inverse relationship with porosity. A reduction in density due to porosity can lead to fatigue and cracking when pressure is applied. An evaluation of Particle Size Distribution is helpful, since a proportional number of small particles can fill in the gaps around the larger particles, reducing porosity and increasing density.
RESIDUAL STRESS
During the metal 3D printing process, residual stress is created due to the inherent heating/cooling cycles, as well as expansion/contraction. Cracking can occur when the residual stress exceeds the printing material's tensile strength. The most vulnerable location for this issue is the common interface between the part being manufactured and the build plate.
CRACKING
When melted metal solidifies, the risk of cracking increases. Careful monitoring of the energy source to keep its output level consistent and moderate during production/printing will help mitigate the potential for damage. The quality and characteristics of the alloy powder are critical in maintaining the integrity of the printed part. Delaminating can also occur when powder is not melted to an adequate level, or escapes to form a re-melting layer under the melt pool.
FUNCTIONAL STRENGTH
In addition to providing incredible flexibility in design, additive manufactured products need to meet strength and durability standards. Mechanical testing offers a variety of methods.
---
ADDITIVE MANUFACTURING ANALYTICAL SERVICES
Alloy Chemistry/VerificationApparent DensityAsh ContentCarney Flow
C, H, O, N, S
Chemical Resistance
Cleanliness Testing
Coating Weight
Contaminant/Corrodent Analysis
Density
DSC Analysis (Melting Point, Glass Transition, % Crystallinity, Degree of Cure, Purity)
Filler Content Analysis
FTIR AnalysisHall Flow
Halogen Analysis (IC)
Heavy Metal Impurities
Hexavalent Chromium
ICP-AES Analysis
ICP-MS Trace Element Analysis
Ion Chromatography (IC)
Material Certification
Mercury AnalysisParticle Size Analysis PercentCrystallinity
Phase Identification
Positive Material ID (On-site PMI available)
Powder Diffraction
Precious Metal AssayScott Flow
SEM/EDX
Sieve Analysis
Trace Element Analysis
Unknown Material ID
X-Ray Diffraction (XRD)
XRF Chemistry
Case Depth
Failure Analysis
Grain Size
Image Analysis
Inclusion Rating
Intergranular Attack
Intergranular Oxidation
Macroetch/Microetch
Metallography/Materialography
Microhardness (Knoop, Vickers, MacroVickers)
Microstructure
Orientation in Microstructure
Particle Analysis (Distribution, ID, Size)
SEM Analysis
Charpy Impact Testing (-320°F to 450°F)
Creep & Stress Rupture
Fatigue Testing (Axial, Low Cycle, High Cycle, Rotating Beam, Coating Shear)
Fracture Mechanics
Hardness (Rockwell, Brinell)
Heat Aging
Indentation Toughness
DOWNLOAD OUR FREE EBOOK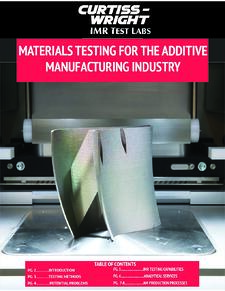 MATERIALS TESTING FOR THE ADDITIVE MANUFACTURING INDUSTRY
While Additive Manufacturing is a huge growth industry, new technologies are making the choice for raw materials a more complex decision. Taking into account design geometries, operating environments and budget concerns, AM companies have a strong need for accurate materials characterizations to enable them to project a part's design viability and operating durability.
Find out how IMR Test Labs uses a multi-disciplinary approach to Additive Manufacturing testing and analysis. Click here (or on the button below) to download our eBook.